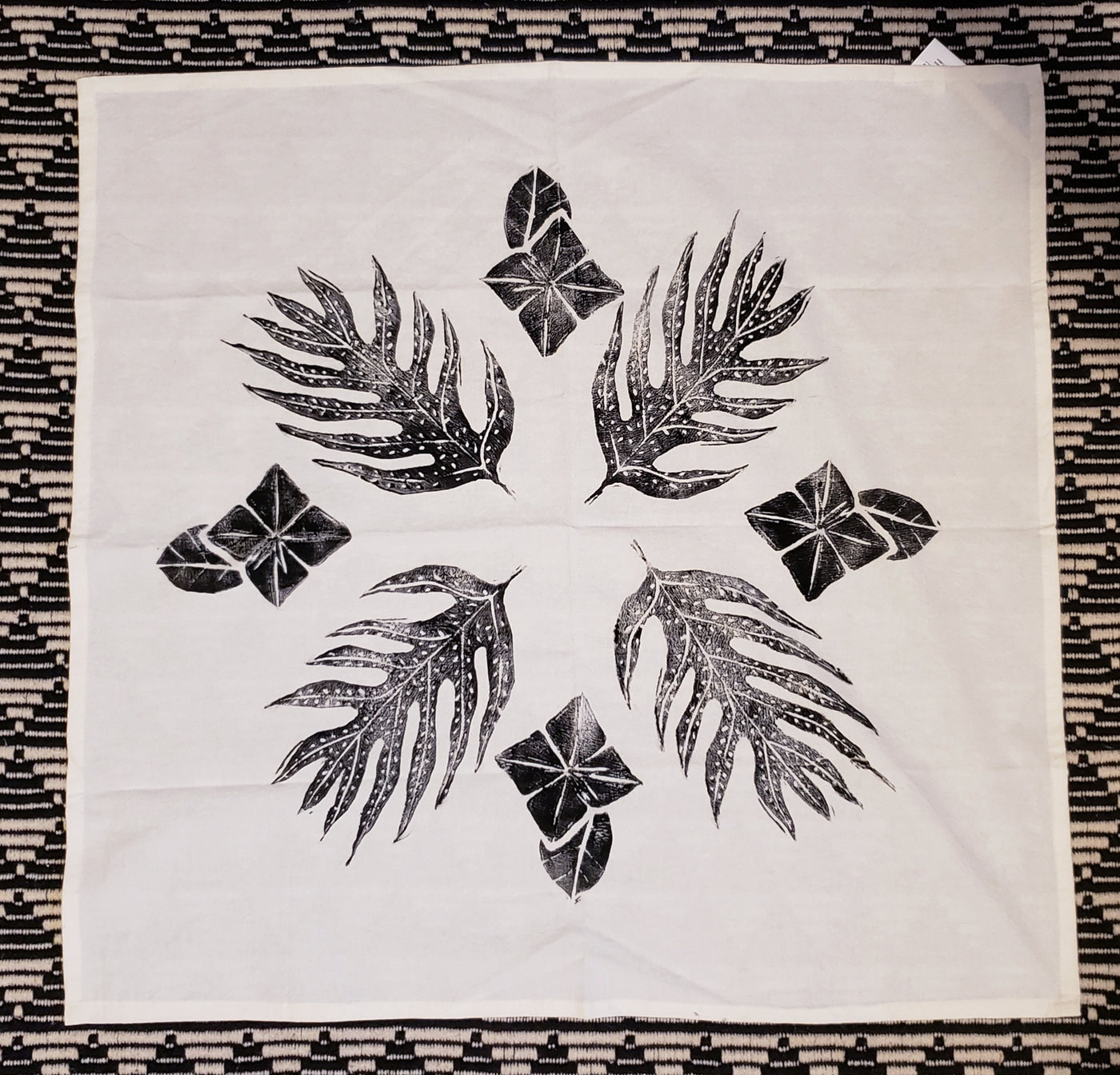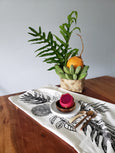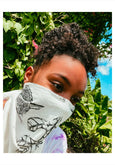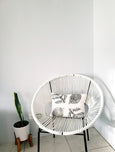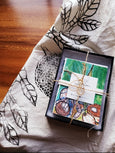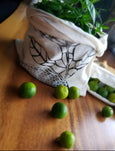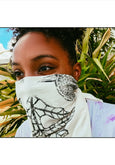 Organic Cotton Tea Towel
$18.00 USD
20 x 20 Organic Cotton
Hand-carved and hand-printed blockprint. 


for your custom design, please email me at veroni.sablan@gmail.com to confirm design.
(For custom orders; i am able to use natural dyes such as turmeric, achote, avocado... ). 
You may find a variety of these textiles at Guam Green Growth Makerspace in CHamoru Village. 
These towels would be beautiful to display on your dining room table for any special occasion.  
Here are more ideas on how to use it!
(shown in pictures)
1) Towel/Napkin. Instead of using single use napkins, reuse this tea towel.
can be used as a towel to sit on or use to wipe surface in public.
2) reusable wrap, or gift wrap.
3) furoshiki handbag.
Fold square into a triangle. Add a knot of the left and right corners. Invert bag so that knots are hidden inside bag. Add another knot on top for handle. 
You can use this bag when you forget your reusable bags or when you're carrying light. 
4) mask! Just fold into a triangle. Wrap over your nose and mouth. And tie a knot on the back of your head. 
Other ideas:
plant cover for inside plants, 
Small pillowcase,
Or hair accessory!  Create a headband or use as a tie.
I leave one in my car just in case :) 
Machine wash and hand dry. 
Shipping / delivery: 
Orders shipped off-island:
Standard shipping applies.
7 -10 business days.
Orders to be delivered on Guam: free delivery! 
Email me to set up a 'meet-up'/ delivery time upon purchase. 
....
Photo credit: my sister-in-law JSM
Model: my beautiful niece, Chaela G.